2016 EVENT
The 2016 Managed Futures Pinnacle Awards honored top managers with a total of 14 awards, including the Pinnacle Achievement Award presented to William Eckhardt, Chairman and CEO of Eckhardt Trading, and Richard Dennis. The night's host and comedian, Dennis Miller, provided entertainment throughout the program and standup comedy to end the night.
William Eckhardt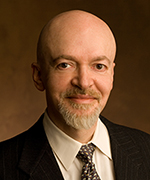 William Eckhardt is the Chairman and CEO of Eckhardt Trading Company, a systematic futures trading firm he founded in 1991. He directs the firm's system development and ongoing research.

Mr. Eckhardt has traded futures professionally for over 40 years. Following 4 years of doctoral research in Mathematical Logic at the University of Chicago, he began trading for his own account on the floor of the Mid America Commodity Exchange in 1974. Since that beginning, Mr. Eckhardt has conducted extensive research into the nature of futures price action, risk management, and the evolutionary optimization of futures trading systems. He has developed numerous technical trading systems and in the mid-1980s, along with Richard Dennis, he developed trading systems which they taught to a group of individuals that have become known as the "Turtles".

Mr. Eckhardt has held various exchange memberships since the early 1980s. He was formerly a full member of the Chicago Board of Trade and the Chicago Mercantile Exchange and currently holds a seat at the CME Index and Option Market. Mr. Eckhardt and Mr. Dennis were partners of C&D Commodities, which was a futures commission merchant chiefly involved with clearing and executing partner capital, futures research, and trading administration.

Mr. Eckhardt has also been engaged in research in a variety of other subjects including the illusory nature of time's passage, the nature and status of physical properties, causality, the mind-body problem, decision theory, and paradoxes in probability theory. He is a member of the University of Chicago Visiting Committee to the Division of Physical Sciences and serves on the International Advisory Board of the Pacific Institute of Theoretical Physics. Following Mr. Eckhardt's contributions to the Physical Sciences Department at the University of Chicago, the University opened the William Eckhardt Research Center in 2015 to support distinctive programs in molecular engineering and astrophysics.
Richard Dennis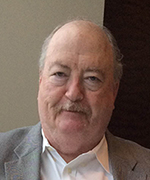 Richard Dennis is an independent trader with an accomplished background in the futures industry whose methodology helped make commodity futures better known. Born and raised in Chicago, Mr. Dennis worked as a runner at the Chicago Mercantile Exchange at the age of seventeen while attending DePaul University. Upon graduation, Mr. Dennis bought a seat on the MidAmerica Commodity Exchange where he had quick success and gained visibility as the youngest trader in the pit. Looking to expand into additional markets, Mr. Dennis purchased a full membership at the Chicago Board of Trade and in 1974 he formed C&D Commodities, one of the largest independent trading firms in the world at that time.

Mr. Dennis is well known for his trading experiment with William Eckhardt in the early 1980's, which consisted of training novice traders ("Turtles") a straight-forward trend-following system and then providing each turtle with their own trading account. The two classes personally trained by Dennis and Eckhardt earned more than $175 million in just five years and many traders continued their careers as successful commodity trading managers using similar techniques.

Mr. Dennis has detailed his views in both business and general interest publications. He recently visited Cuba as a board member of the libertarian Reason Foundation. He is also a director of the Cato Institute.