EVENT DETAILS
The Managed Futures Pinnacle Awards are purposely timed in conjunction with CME Group's Pinnacle Research Symposium and MFA's Forum 2017 to maximize business opportunities.
DATE
Monday, June 19, 2017
Preceding MFA's Forum 2017
TIME
Pinnacle Research Symposium (investors only)
1:00 – 4:00 p.m. Research presentations & networking
Managed Futures Pinnacle Awards
5:00 – 7:00 p.m. Registration, networking & cocktails
7:00 – 9:00 p.m. Seated dinner, awards & entertainment
LOCATION
Four Seasons Hotel
120 East Delaware Place
Chicago, Illinois 60611
PINNACLE RESEARCH SYMPOSIUM
Prior to the awards ceremony, CME Group invites institutional investors to attend relevant research presentations from notable contributors and select managers.
MFA'S FORUM 2017
Scheduled the following day, MFA's Forum is a networking, education and business development conference featuring the top allocators and managers in the global macro and managed futures strategies.
ENTERTAINMENT
Joel McHale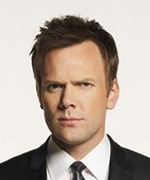 Joel McHale is one of the most sought after comedians and actors in the industry. McHale recently wrapped his twelfth and final season of E!'s The Soup in which he satirized pop culture and current events. He is also best known for his starring role on the hit comedy series Community, which wrapped its sixth season on Yahoo after five seasons on NBC. McHale can most recently be seen on Fox's revival of The X-Files, where he plays a conservative news anchor. He also continues to perform his stand-up act around the country to soldout audiences and his new show, The Great Indoors, aired October 27th and was picked up for a second season on CBS. Joel released his new book, Thanks for the Money, on October 25th.

Previously, McHale starred as Robin Williams' son in A Merry Friggin' Christmas and was seen in the Jerry Bruckheimer-produced supernatural thriller Deliver Us From Evil. He also appeared in the Warner Bros' romantic comedy Blended alongside Adam Sandler and Drew Barrymore. His additional film credits include Seth MacFarlane's comedy smash TED, What's Your Number?, The Big Year, Spy Kids: All The Time in The World, and The Informant.

In 2014, McHale hosted the annual White House Correspondents' Association Dinner in Washington D.C. He also recently hosted the 2015 ESPYS on ABC.

Born in Rome and raised in Seattle, Washington, McHale was a history major at the University of Washington where he also was a member of their championship football team. He received his Master's of Fine Arts from UW's Actor's Training Program.

McHale lives in Los Angeles with his wife and two sons.
NOMINEES & WINNERS
Congratulations to the 2017 nominees and winners (denoted in bold) for the following award categories:
BEST DIVERSIFIED CTA
2016 Best Diversified CTA ($500 million + AUM)
PIMCO
Quantitative Investment Management
Two Sigma
2016 Best Diversified CTA (Less than $500 million AUM)
Blue Diamond Asset Management AG
Higher Moment Capital, LP
Splendor Capital Management, Ltd.
5-Year Best Diversified CTA ($500 million+ AUM)
Man AHL
Mondiale Asset Management, Ltd.
Two Sigma
5-Year Best Diversified CTA (Less than $500 million AUM)
Higher Moment Capital, LP
Splendor Capital Management, Ltd.
Whitehaven
BEST SINGLE-SECTOR CTA
2016 Best Single Sector CTA
361 Capital
Goldman Management, Inc.
Tanyard Creek Capital, LLC
5-Year Best Single Sector CTA
Cauldron Investments, LLC
Goldman Management, Inc.
Hehmeyer Capital Management
BEST MULTI-ADVISOR FUTURES FUND
2016 Best Multi-Advisor Futures Fund
Abbey Capital
Frontier Funds
UOB-SM Asset Management Pte. Ltd.
5-Year Best Multi-Advisor Futures Fund
AC Investment Management
Abbey Capital
Altegris Advisors
BEST OPTIONS STRATEGY
2016 Best Options Strategy
GalNet Asset Management, LLC
Global Sigma Group
LJM Partners, Ltd.
5-Year Best Options Strategy
Esulep Management
Global Sigma Group
Warrington Asset Management
3-YEAR BEST SYSTEMATIC CTA
Blue Diamond Asset Management AG
Higher Moment Capital LP
Whitehaven
3-YEAR BEST DISCRETIONARY CTA
Andurand Capital
H2O AM
PIMCO
3-YEAR BEST HYBRID CTA
Episteme Capital Partners (UK), LLP
Emil van Essen, LLC
Splendor Capital Management, Ltd.
2016 BEST EMERGING CTA
Goldenwise Capital Management, Inc.
Gremmy Advisors, Ltd.
Tom Capital AG
PINNACLE ACHIEVEMENT AWARD
TOBY CRABEL, CHAIRMAN & CHIEF INVESTMENT OFFICER, CRABEL CAPITAL MANAGEMENT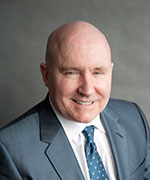 Toby Crabel founded Crabel Capital Management, a global alternative investment firm specializing in systematic futures and foreign currency trading. He is the firm's Chairman and Chief Investment Officer.

Toby joined Chicago-based RB&H Financial Services in 1980, where he traded customer accounts using a discretionary approach. RB&H was followed by four years of publishing a commodity advisory letter, The Active Trader, devoted to explaining his observations of price behavior. In 1989, he authored the book Day Trading with Short Term Price Patterns and Opening Range Breakouts.

In 1991, Toby joined Niederhoffer Investments where he conducted research and traded for Victor Niederhoffer while continuing to manage a small customer portfolio that he brought with him.

Toby's early philosophy was that strategies should capture enduring and explainable market participant behavior which Toby found particularly evident in very short-term market patterns in the futures and foreign currency markets. Crabel Capital's unique edge continues to this day through the use of scientific, evidence-based research to capture patterns in market behavior and find efficient ways to exploit those patterns.

Crabel Capital has grown to over 90 investment professionals including a seasoned group of portfolio managers who in addition to Toby continue to diversify the portfolio of strategies well beyond the original short-term program on which the firm was founded. All trading is done through customized infrastructure that was developed specifically to implement Toby's unique style of trading and is overseen by an experienced staff, 24 hours a day. Toby spends his time leading the ongoing research effort and mentoring the talented researchers that have joined the firm.